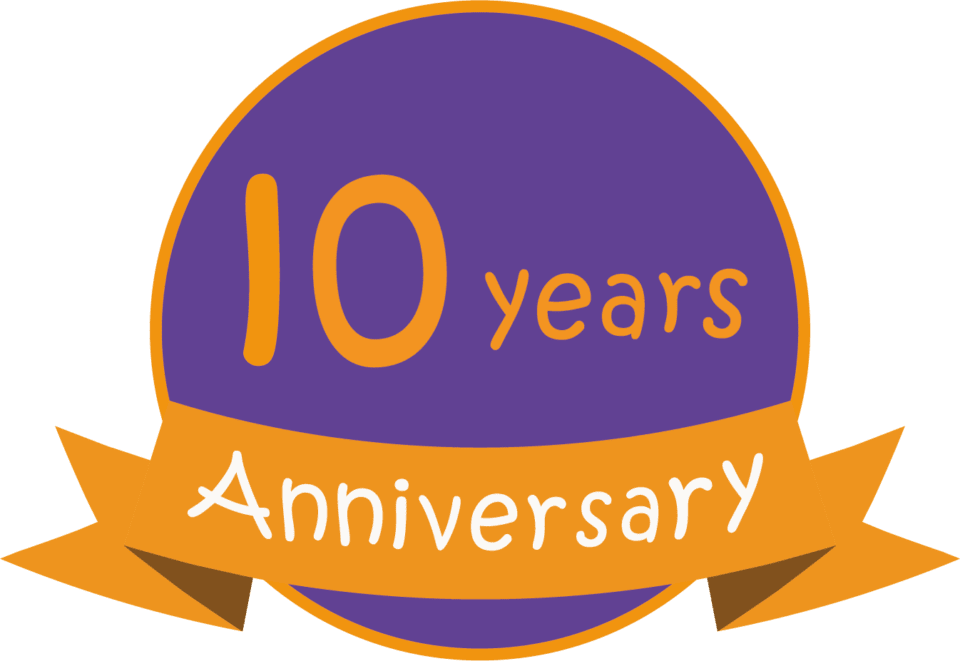 We are so proud to be completing 10 years at Manor Farm Day Nursery, creating an environment where children have the opportunity to learn, play, discover, and imagine.
We pride ourselves on having welcoming rooms and nursery practitioners, who ensure your child's individual needs are met and their interests nurtured.
To celebrate, we are holding a fun day at our next Open Day on Saturday 25th March, 9am – 1pm. Knotts Farm will be here to entertain, so be sure to book a tour and see all the animals after taking a walk around our fantastic nursery.
The last 10 years have been amazing, and we have seen:
Many fantastic changes and improvements to the setting, including the conversion of our office space into our Robins Room, caring for an additional 12 under 2s each day.
The construction of a large tipi in one garden, and an outdoor learning space/classroom in another, for children to explore different resources and experience natural world play.
Improvements in the baby room, and our babies now also have a large, covered patio area allowing our youngest children free flow into the garden.
Our pre-school children being inspired through our Forest School sessions, which are now offered weekly. Sessions provide hands-on experiences in the natural environment, and our children build confidence as they problem-solve and learn to manage risks.
Along the way we have got to know and support so many families, who are now wonderful friends and there is always room for more.
Published: March 2023