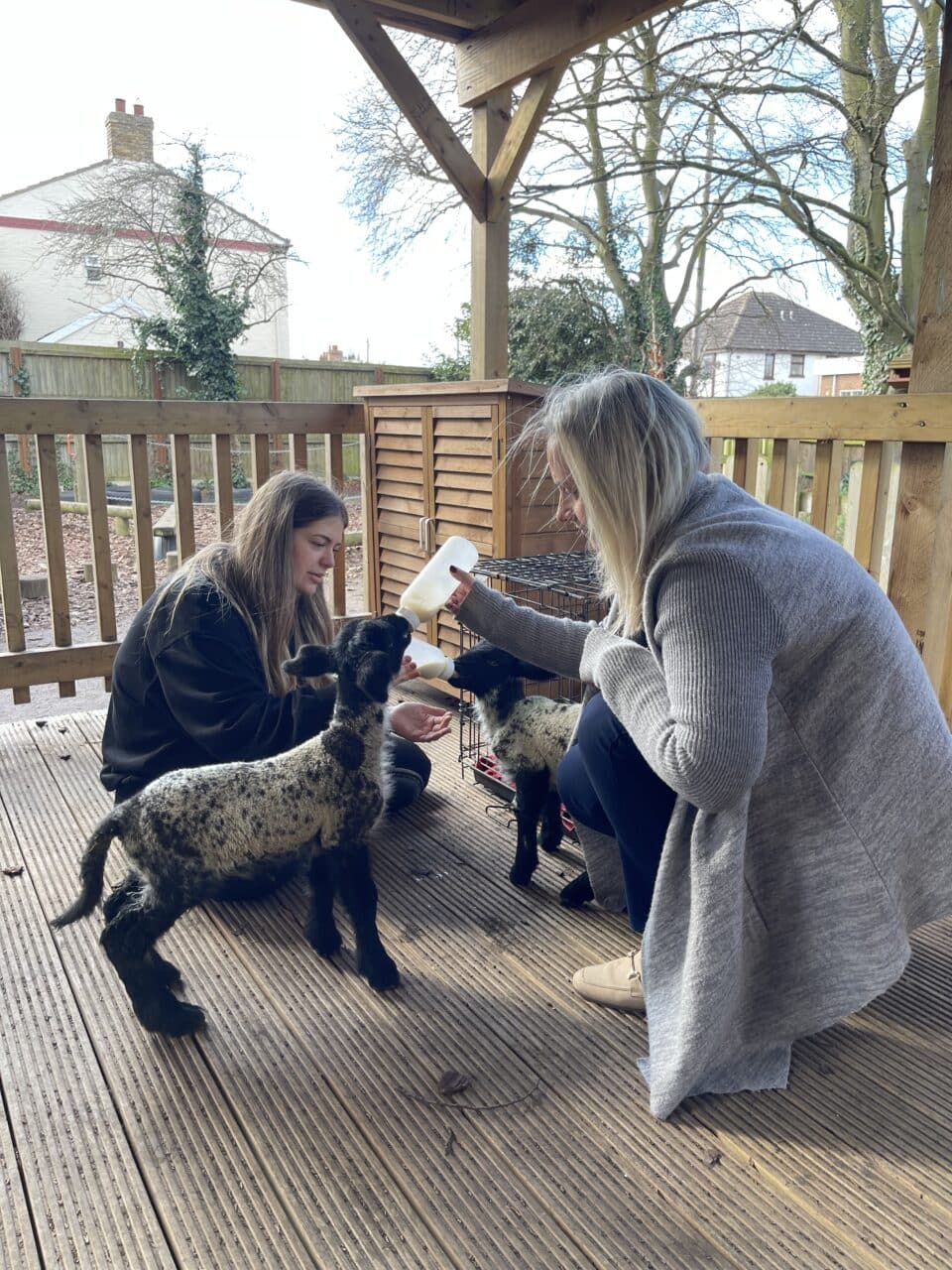 On Saturday 25th of March Manor Farm Day Nursery celebrated 10 Years of quality childcare. To mark the occasion, we opened our doors to welcome all our current and future parents in the local area to look around our nursery and celebrate 10 wonderful years!
It was a fantastic day filled with fun activities such as sunflower planting and Spring themed sensory trays. In addition to our interactive activities, we also had a visit from Knotts Farm who kindly brought along their sweetest lambs for the children to bottle feed!
We would like to say a special thank you to Jamie, the first child enrolled at Manor Farm who came back with his family to celebrate with us! It was delightful to hear all the things Jamie has achieved since his time at our nursery. Finally thank you to all the children, parents and staff who have supported Manor Farm over the years. We look forward to the next 10 years!
Do you want to join us on our journey?
If you are a Nursery Practitioner and want to join our team of passionate Practitioners contact us on
0203 093 0940 or email us at recruitment@familyfirstnurseries.com.
To book a tour of our wonderful nursery contact our team at 020 7622 0484
Published: March 2023